"Stephanie Cowell is building a reputation writing beautiful, cinematic books that bring to life artists from various eras. She seems poised on the cusp of very great things."
JANUARY MAGAZINE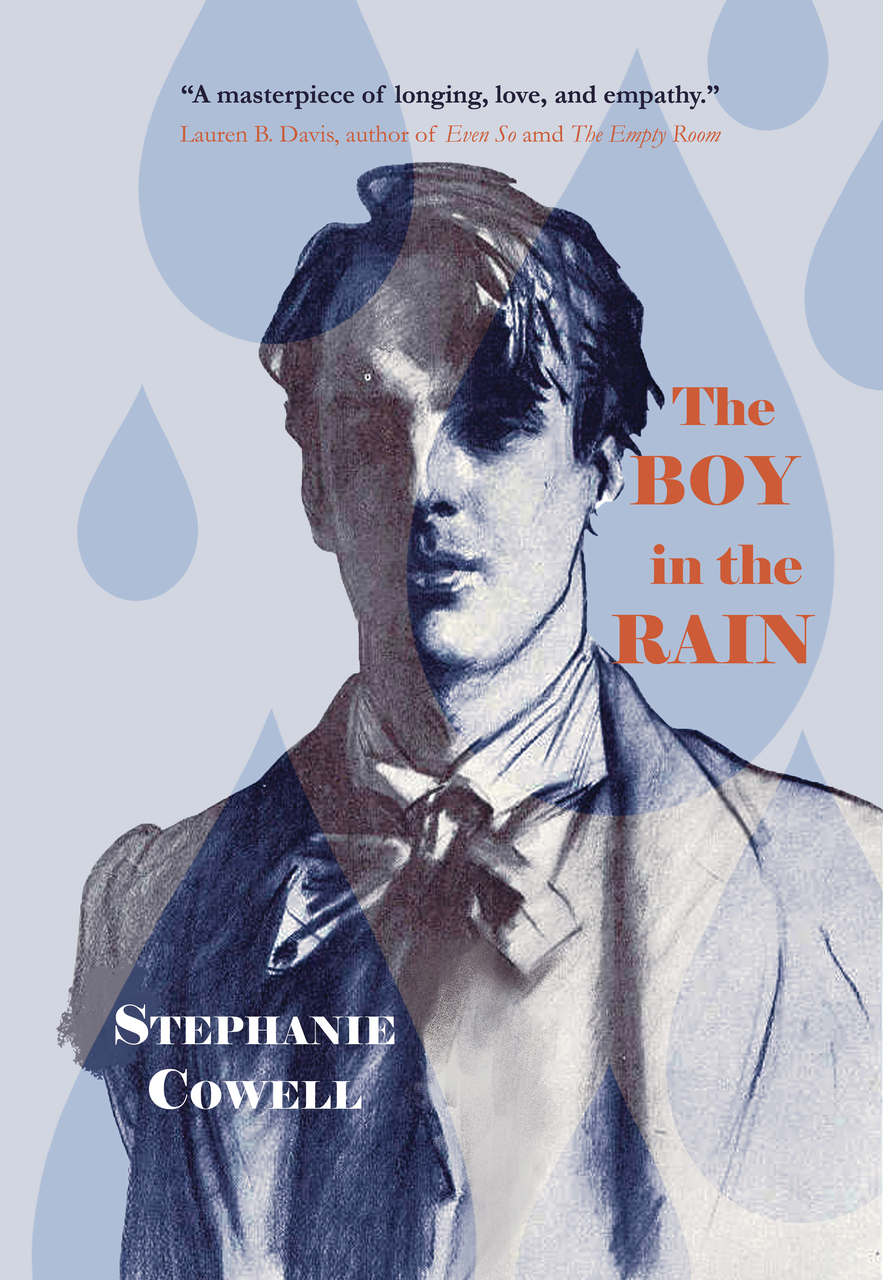 NOW AVAILABLE ONLINE AND IN MANY STORES
IN TRADE PAPER, KINDLE AND AUDIOBOOK
THE BOY
IN THE RAIN
"a masterpiece of longing, love, and empathy" - Lauren B. Davis
"The Boy in the Rain transports us to another time and place in this powerful, sensual and lyrical novel that literally took my breath away - the love is so visceral, the pain so deep, the beauty so real, the danger so palpable." - M.J. Rose
"With sensitivity and grace, The Boy in the Rain ushers the once hidden lives of a previous century's queer men out of the shadows. Stephanie Cowell writes with addictive momentum and passion." Christopher Rice, New York Times bestselling author
"The Boy in the Rain is a provocative, delicious novel about a couple's love, passion, and intimacy." Foreword Reviews (5 stars)
"The Boy in the Rain is a love story of the highest order, so powerful for advancing important issues from a historical perspective in Edwardian England, but more significantly for vividly and elegantly capturing the passion, beauty and despair of a forbidden (at the time) affair between two men....The writing is exquisite, capturing their every feeling and breath. …makes one feel a spectrum of sensations, that challenges the mind, that creates characters as real as fiction can be, and shows us the great joy and intoxication of astute and descriptive writing." - Jim Alkon, BookTrib.
"... a beautifully written, haunting portrait of a complicated, decade-long romance between two men who meet during the Edwardian England era...Cowell's melodic, poetic prose drips with intensity and sentiment, and her descriptions of England's physical and political atmosphere are pointed and impressive. Readers will find themselves immersed in the lives of these men..." Chrstopher Verleger, EdgeMedia Gay Culture
"The climbing trellises in bloom; the paved pathways in summer rain; the "heavy" stone church with its kindly, accepting vicar and the unspoken understanding of the neighborhood … Cowell very deftly creates a kind of rural Edwardian Eden specifically so she can shatter it and get everybody longing to put it back together. There are hints of Brideshead Revisited in this, but since The Boy in the Rain is a furtive gay romance set in Edwardian England, it's EM Forster's Howards End that sets a good deal of the tone for this narrative (and of course Maurice that grounds its theme). But the story itself is carefully crafted and often quite moving." Steve Donoghue, Open Letters Monthly
DEAR FRIENDS! My new novel The Boy in the Rain was published June 1, 2023 and can now be ordered through any of the links to your left. Set in Edwardian England 1903, it is a love story between two men, a shy young artist and a rising socialist speaker, as they struggle to build a life together against personal obstacles and the dangers of prosecution under the gross indecency laws of the times which imprisoned men for homosexuality.
The audiobook recording is also out, narrated by the gifted English actor Philip Battley. It is a joy!
Work on the novel began many years ago when the characters were born in my mind. Two friends dared me to write it down. It was a rough scribble the length of a short story, but I did it. After that, it went on for a long journey over many years, growing and changing, weaving between my other novels published and unpublished, set aside years at a time. It was finally completed during the COVID lockdown. The small and award-winning press Regal House took it at once. And I have so many feelings in my heart about the story entering the world, I can't begin to disentangle them.

If you wish to be on my mailing list to get news of it and be invited to readings, please send me your e-mail adresses on the CONTACT form of the top line. And do also contact me for further readings, interviews and bookclubs! Grateful thanks! On publication day, it will be 39 years since I began to scribble the story. It has been a wonderful journey of perseverance and love and I give endless thanks to those who journeyed along with me.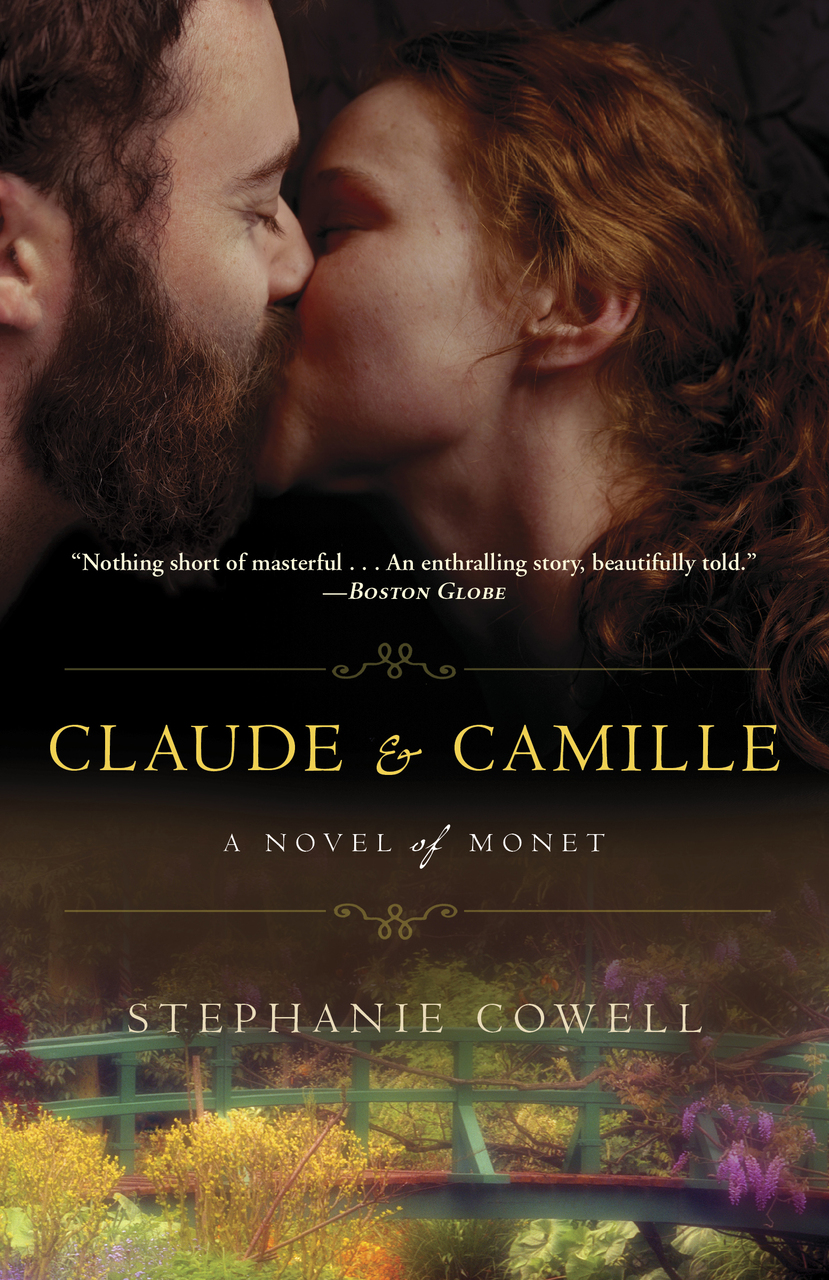 CLAUDE AND CAMILLE

Now in its ninth U.S. printing and several translations. Recommended by People Magazine.

THE STORY: Journey back to the Bohemian streets of Paris 1865, a time of young love and the early beginnings of Impressionism. We are climbing five steep flights of dark steps to a small painters' studio cluttered with art to meet the handsome young Claude Monet and his friends, his passion for painting, and the young woman who will haunt him all his life — the beautiful and mysterious Camille.

"Stephanie Cowell is one of the best and brightest writers of historical fiction, a master of her genre. The historical figures become as real to the reader as any contemporary character." WASHINGTON TIMES

"Cowell is nothing short of masterful in writing about Claude Monet's life and love... Claude & Camille is both a historical novel and a romance, but Cowell's graceful, moving treatment of Claude and Camille's turbulent love defies categorization. It's an enthralling story, beautifully told... Cowell's glimpse into Monet's life and art is convincing and intimate...vividly portrays not just the couple and their life together, but their time and place, their world. She writes in language that is simple, elegant, and extraordinarily evocative."" THE BOSTON GLOBE

" ......a diverting fictional representation of the Impressionist maverick Claude .Monet and his first wife, who died at the age of 32...an account of his rocky ascent as he endures poverty, disappointment and disapproving parents, flanked by fellow artists Renoir, Pissarro, Cézanne, Manet and Degas." NEW YORK TIMES

"Cowell presents a vivid portrait of Monet's remarkable career. She writes with intelligence and reverence for her subject matter, providing a rich exploration of the points at which life and art converged for one of history's greatest painters." BOOKPAGE

"You'll never look at Monet's water lilies the same way after reading Stephanie Cowell's luminous [novel] of the artist and his muse. An ode to the Impressionists and the women...who inspired them."ROMANTIC TIMES

"To be swept up by this novel which reveals the man and woman behind--no, in, the waterlily paintings, the seascapes and landscapes, is a heartbreak. The story is lovely, touching, delicately written, and extraordinarily compelling. Read it with a book of Monet's paintings by your side, and be prepared to marvel, and to weep." SUSAN VREELAND

"Cowell mines the tempestuous relationship of Monet and his romantic and artistic inspiration with a nimble and discerning command as she indelibly evokes the lush demimonde of nineteenth-century Paris." BOOKLIST

"Moving through war, illness, prosperity, and poverty, Cowell writes the couple's love story with an eye for perspective as skilled as any painter's. By novel's end, readers are left with not only the satisfying drama of life among the Impressionists but also a greater appreciation for Monet's art and the driving forces behind it....a rich, artsy read." LIBRARY JOURNAL

"Beautiful bourgeoise Camille Doncieux leaves her family for Monet, whom Cowell depicts early on as a rebellious young man trying to capture in his paintings fleeting moments of color and light. A convincing narrative about how masterpieces are created and a detailed portrait of a complex couple, Cowell's novel suggests that a fabulous, if flawed, love is the source of both the beauty and sadness of Monet's art." PUBLISHER's WEEKLY

: "Claude & Camille" is a wonderfully absorbing and romantic novel, the story of Claude Monet's passion for his painting and his equally passionate love for a woman who is as elusive as the water lilies that he strove to capture on canvas. This elegant novel was hard to put down, and once I did, I rushed to view Monet's paintings with a deeper understanding. Stephanie Cowell is a wonderful writer." SANDRA GUILLAND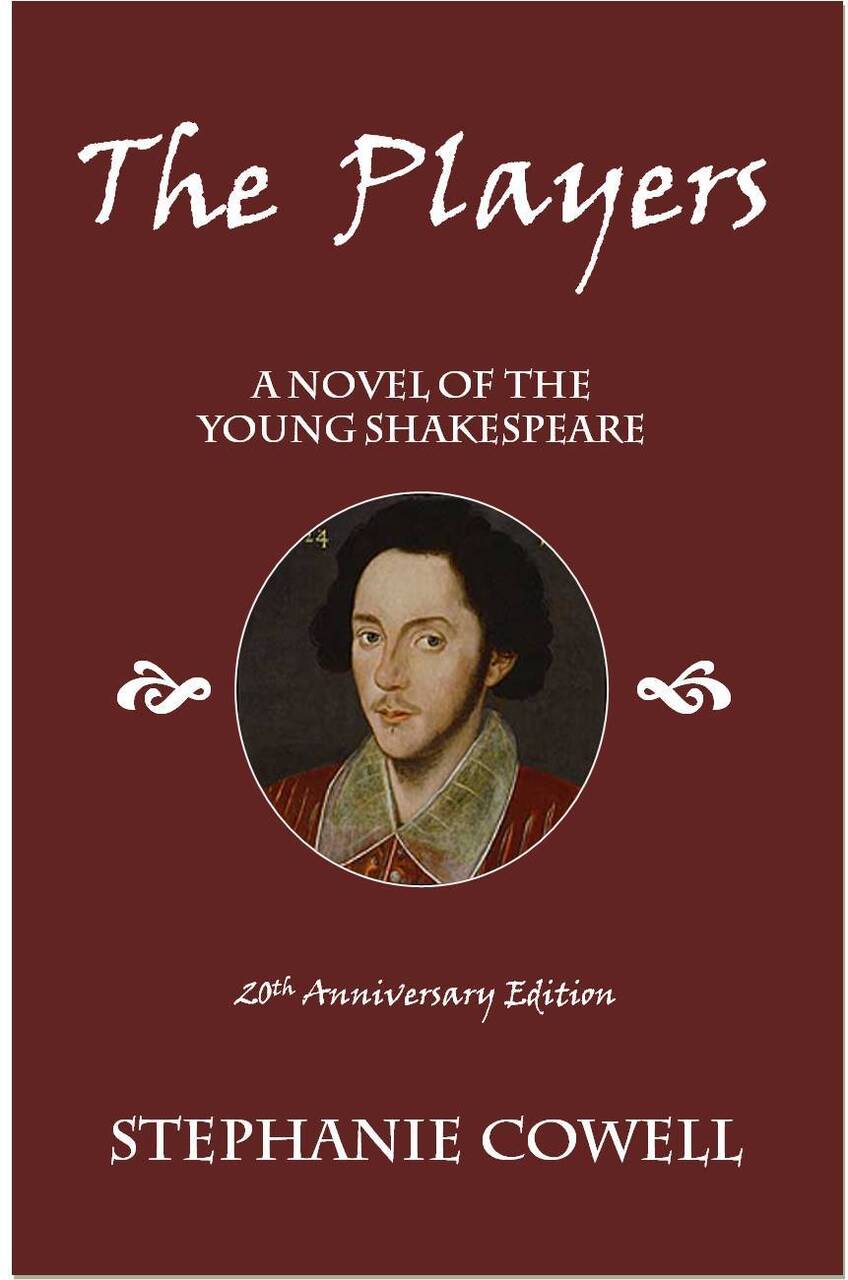 So many readers wished me to make this novel available again and so Word for Word press has kindly republished it in its 20th Anniversary edition - the story of the early years of the young writer and his almost fatal loves. THE PLAYERS was a pick of the month by the Amazon.com literary fiction editor

THE STORY: In 1564 a boy was born to a middle-class family in the little town of Stratford. Thirty-four years later he would write Hamlet. In between was his both troubled and carefree childhood, his disastrous forced marriage and his early wild years in London poverty with the brilliant young writers and actors who were forming the Elizabethan Theater. But even as he was rising into his first successes as a writer, he fell into a passionate bisexual love affair with his patron and an Italian girl that threatened to bring down both his work and his life.

"The Players dreams up a glorious man called William Shakespeare...the thinker, the questioner, the sensitive soul and of the sixteenth century city in which he finds himself." —The Chicago Tribune

"Poetry, work, and friendship rule William's life until a bisexual love triangle brings William to a hard-won maturity as both a writer and man. An illuminating historical novel from an expert at reconstructing the Elizabethan era." —Library Journal

"There is a passion in her prose and a lingering love for every detail of time and place. Shakespeare's love for Southampton is so intense that everything else, even the words he must write, become insignificant to him." —Union Jack